NBA Comprehensive | Eagle narrowly wins the Clippers 76 people pick up the piston with full dry cargo
Xinhua News Agency, Washington, January 8 (Xinhua) The 2022-2023 regular season of the United States Professional Basketball Team continued on the 8th. Trey Yang led the Atlanta Hawks to a 112:108 victory over the Los Angeles Clippers with 30 points.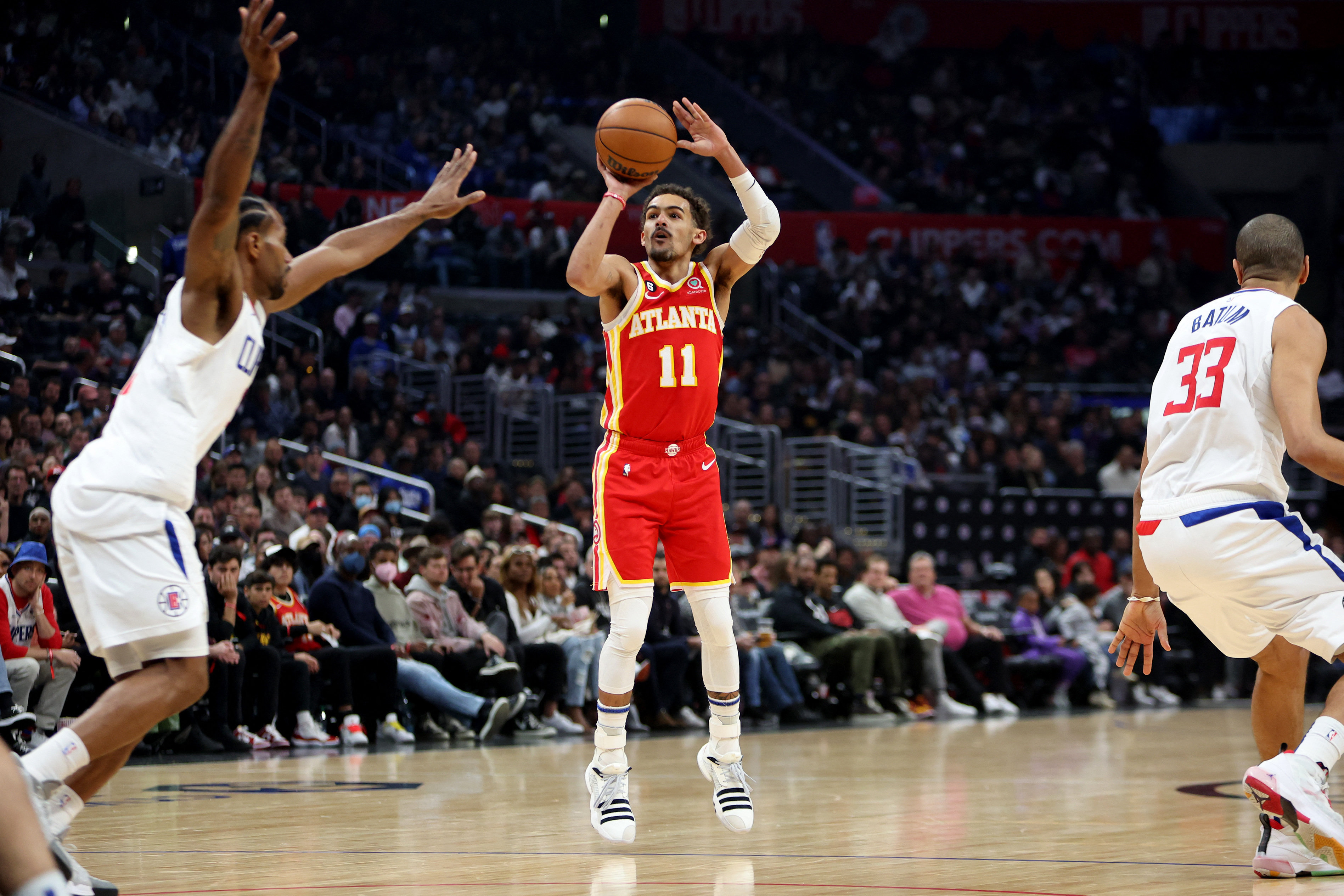 Open Phoenix News to view more HD pictures
Trey Young (middle) shot in the game.
The race between the eagle and the Clippers was very open and closed. The two teams were neck and neck in the first quarter, and the Hawks scored 41 points in the second quarter, with a net victory of 15 points. The Clippers launched in the third quarter, winning 16 points in a single quarter and completing the counter-superpass. In the last quarter, the two teams launched a tug-of-war. At the critical moment, the Hawks narrowly won the opponent by 4 points with the help of Trey Yang's throwing and steady free throw.
Trey Young scored 30 points and 8 assists, and Leonard of the Clippers got 29 points, 7 rebounds and 4 assists.
The Detroit Pistons were suppressed by the Philadelphia 76ers throughout the game, with the maximum difference of more than 20 points. The game lost its suspense early. In the end, 76 people won 123:111. Haden scored 20 points, 11 rebounds and 11 assists in 28 minutes of play, and Pistons' Hayes scored 26 points and 6 assists.
In other competitions of the day, Toronto Raptors defeated Portland Trailblazers 117:105, Indiana Pacers 116:111 defeated Charlotte Hornets, Brooklyn Nets 102:101 narrowly beat Miami Heat, Memphis Grizzlies 123:118 defeated Utah Jazz, Minnesota Timberwolves 104:96 defeated Houston Rockets, Oklahoma Thunder 120:109 defeated Dallas Lone Ranger, Cleveland Cavaliers 112:98 beat Phoenix Suns.
(Visited 9 times, 1 visits today)