Former NBA champion team member Cook was laid off by CBA team: he once contradicted the head coach, and the average score of 11.8 points per game in CBA was recommended
On January 11, former American Basketball Men's Professional League (hereinafter referred to as NBA) player Quine Cook disappeared from the foreign aid registration information of Chinese Basketball Men's Professional (hereinafter referred to as CBA).
As of January 11, in the registration information of the league's foreign aid players disclosed by CBA, Jiupai News noticed that the foreign aid Cook, who originally belonged to the Zhejiang East Sunshine Team, was not on the list.

There is no Cook's name in the registered foreign aid of Zhejiang Team. Figure/CBA official website
The other two foreign aid of Zhejiang team, Wilzhe and Cummings, are still in the registration information. As mentioned in the remarks, Zhejiang East Sunshine Club has cancelled the registration of foreign player Quine Cook, which means that he has been dismissed by Zhejiang Team.
Cook, born in 1993, is about to turn 30 this year. At the beginning of December 2022, he signed a contract with the Zhejiang team to join hands in the CBA league.
On December 10, in the 11th round of the CBA regular season, Cook made his CBA debut in the same city derby between Zhejiang East Sunshine and Zhejiang Juzhou Golden Rent. In this game, he made 3 of 10 shots and 2 of 8 3-pointers, and scored 15 points.
On December 14, Cook scored 54 points in the match with Shandong, which also set his highest score record in CBA. Since then, it has been difficult to give full play to it.
On January 9 this year, in the match between East Sunshine and Shanxi, Cook only played for 4 minutes and scored 2 points. During the suspension of the game, he had a heated argument with Wang Bo, the coach of the East Sunshine Team, which caused a lot of attention.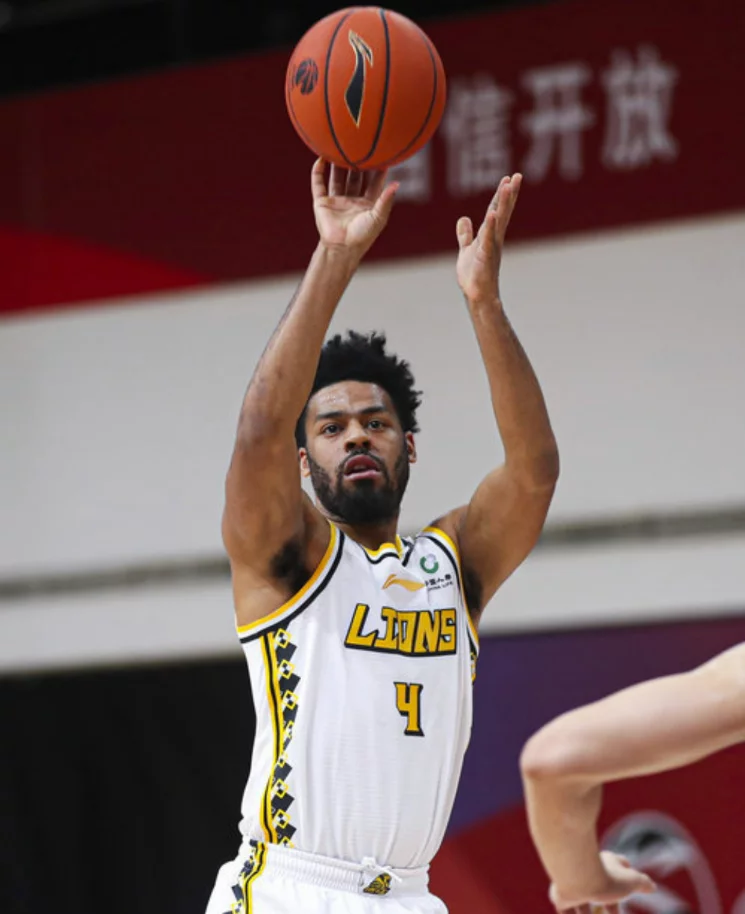 Cook played for Zhejiang team. Figure/Source Network
According to official data, Cook has made 14 appearances on behalf of Zhejiang this season, with one start. His average playing time is less than 18 minutes, his average scoring is only 11.8 points, and his shooting percentage and three-point shooting percentage are 33.7% and 32.9% respectively.
For Cook's dismissal, some fans thanked him for his contribution to the East Sunshine Team, while others shouted that Cook's departure was "dawn".
At present, the East Sunshine Team has achieved a record of 13 wins and 11 losses, and has won four consecutive victories recently, with a strong momentum of counterattack.
Cook was born in Hairtsville, Maryland, the United States. He is 1.85 meters tall. His supervisor is a point guard. He once landed in the NBA as a draft. He has played for the Mavericks, Pelicans, Warriors, Lakers, Cavaliers and Trailblazers.
It is worth mentioning that during the Warriors' service, Cook followed Warriors' teammates to win the NBA championship in 2017-18. After joining the Lakers, he won a championship ring again.
After fading out of the NBA, Cook once played in the Russian league, but only lasted for 2 months. In September 2022, Cook returned to the NBA and joined the Sacramento Kings. A month later, he was dismissed again.
According to statistics, during the NBA team, Cook played 9.8 minutes per game, scored 4.1 points, 1.1 rebounds and 0.7 assists, with 42.9% and 29% shooting and three-point shooting respectively.
Wu Di, a journalist from Jiupai
[Source: Jiupai News]
Statement: The copyright of this article belongs to the original author. If there is any source error or infringement of your legal rights and interests, you can contact us through email, and we will deal with it in a timely manner. e-mail address: jpbl@jp.jiupainews.com
(Visited 5 times, 1 visits today)