Changing the looks is like changing the knife? The difference is that without Cristiano Ronaldo, United have won 20 games over Lonnick 49 games, and Tenghach has learned 27 games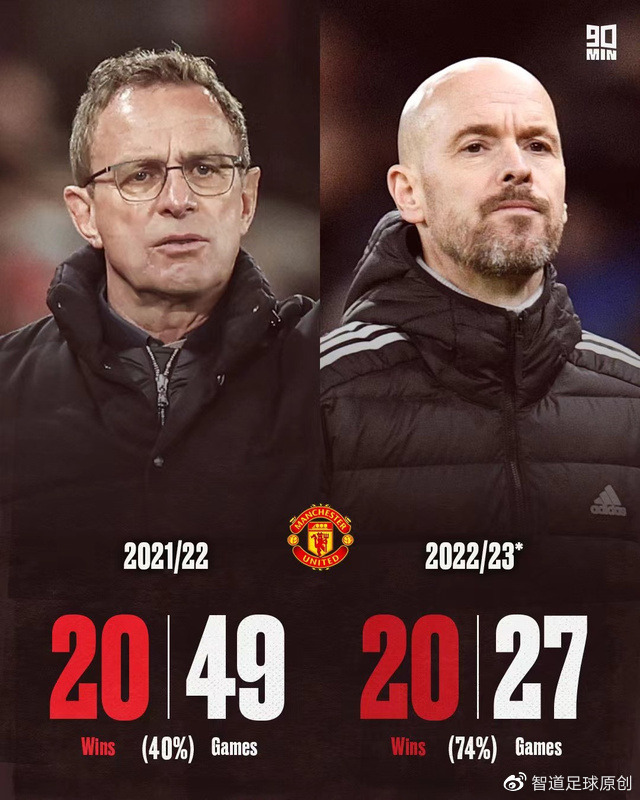 United beat Charlton 3-0 in the Carling Cup quarter-final! The victory of the Red Devils has set many new records for United under Teng Hah! Manchester United won 9 consecutive home games, which is the first time since December 2017, when Mourinho led the Red Devils to win 11 consecutive home games; Eight consecutive victories in all competitions, which is the first time that Manchester United has won eight consecutive victories in all competitions in the past four years; Rushford has scored eight consecutive home goals in all competitions, which is the first United player to do so since Rooney in March 2010. Rushford has scored six consecutive games in all competitions; Teng Hah has only used 27 games to coach Manchester United for 20 victories in all competitions, which is the manager who has used the least games to win 20 victories in the history of Manchester United.
The British media "90min football" compared the achievements of United's current Tenghach and United's former Lonnick: Lonnick coached United49 gamesOnly 20 wins, and Tenghach is in charge of Manchester United27 gamesAnd won 20 victories; The winning rate of Ronnick in charge of Manchester United is40%The winning rate of Tenghach's coaching Manchester United is74%。
In this regard, many fans ridiculed that Manchester United is really like changing the coach. In my personal opinion, Tenghach's performance in coaching Manchester United is far better than Lonnick's, and the biggest difference is that Ronaldo's departure from the team, all in terms of data!
On November 6, last year, Manchester United lost to Aston Villa 1-3 away from home in the Premier League. This was the last time Ronaldo played for Manchester United. After that, Manchester United won eight consecutive games in all competitions. Without Ronaldo, they had the right to fire. Rushford scored goals in six consecutive games.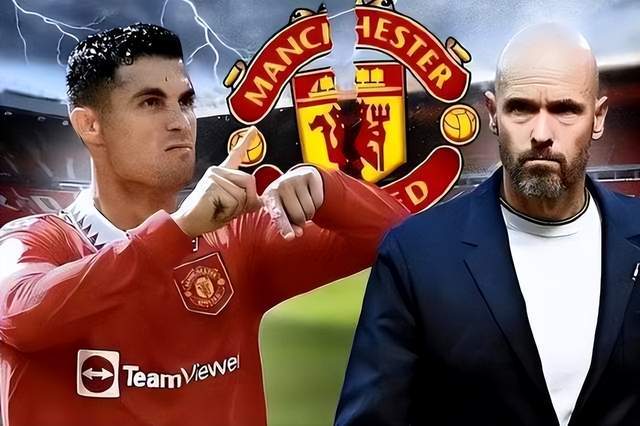 After Ronaldo, Manchester United's eight consecutive victories in various competitions have proved that Tenghach is right to "drive away" Ronaldo. After Ronaldo left Real Madrid, although there were still many goals in the period of Juventus and Manchester United, the Portuguese superstar has seriously eaten the team's overall playing method. To put it vulgarly, Ronaldo's goal data is good, but the team's goals and results are declining. Teng Hah is the official coach and Lonnick is the temporary coach. In fact, they have the same view. That is to move Ronaldo out of the main team of Manchester United. Teng Hah has received the support of senior management of Manchester United compared with Lonnick, which is also the fundamental reason for the difference in the results of the two men in charge of Manchester United. Tell me about your view. Do you agree with this view?
(Visited 2 times, 1 visits today)