Blueberry Lush
Ingredients
Crust
1¼ c. graham cracker crumbs
6 T. melted butter
Cream Cheese Mixture
8 ounces soft cream cheese
½ c. confectioner's sugar
2 c. heavy cream
½ tsp. vanilla extract
3 T. sugar
Filling:
2 cans blueberry pie filling (One is for the topping when serving.)
Instructions
Crust
Combine graham cracker crumbs and butter.
Press into 9×9 pan lined with nonstick foil with the sides overhanging for easy removal.
Cream Cheese Mixture
Beat cream cheese and confectioners' sugar until smooth.
In a separate bowl, beat the cream, sugar and vanilla to stiff peaks.
Fold the whipped cream into the cream cheese mixture.
Spread half the cream mixture carefully onto the crust.
Drop 1 can of pie filling on top and spread.
Top with the rest of the cream and chill several hours or overnight.
Slice carefully and dollop more pie filling on top!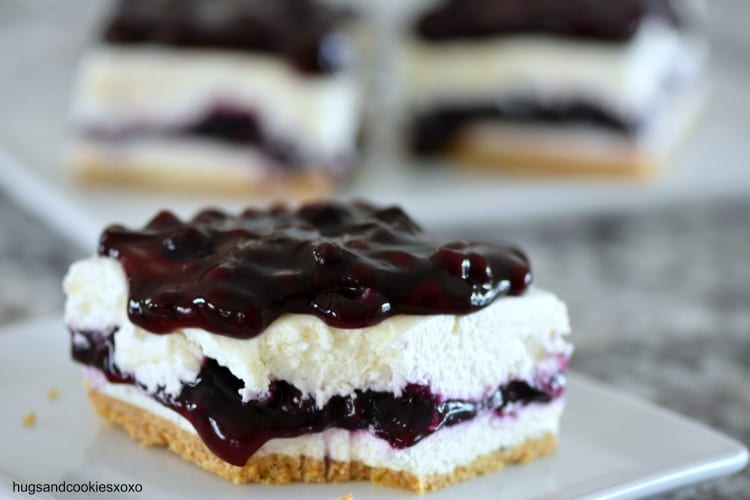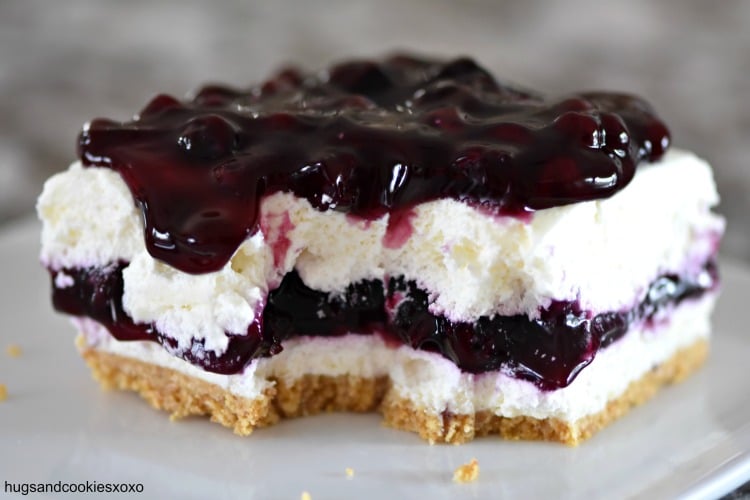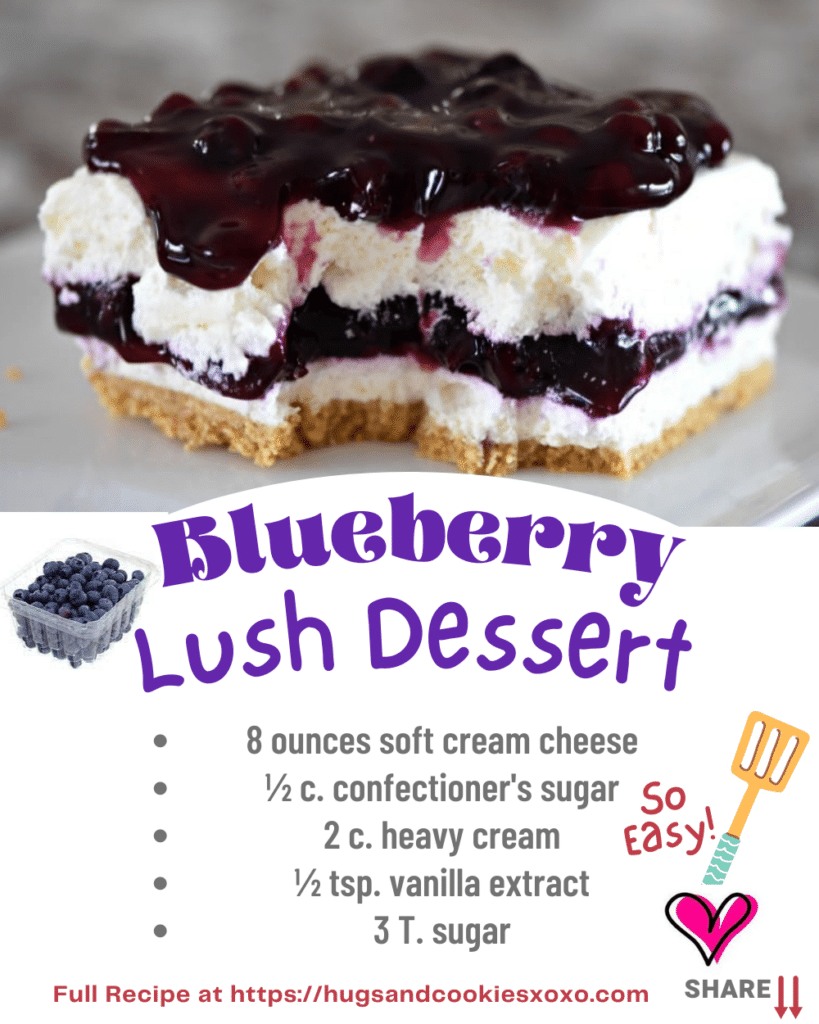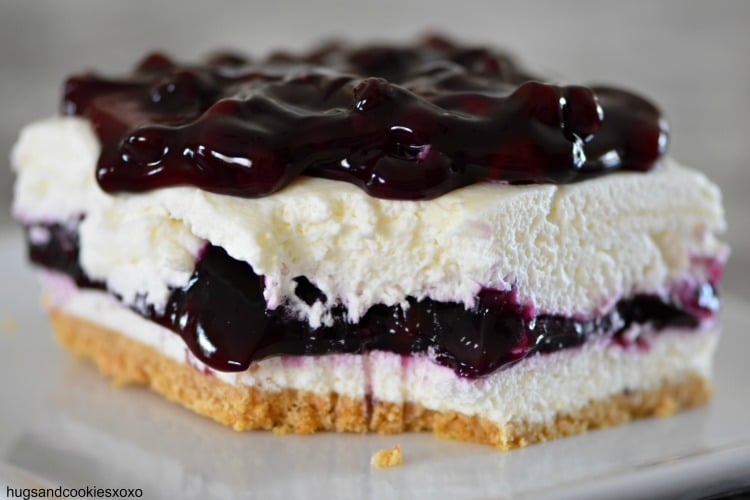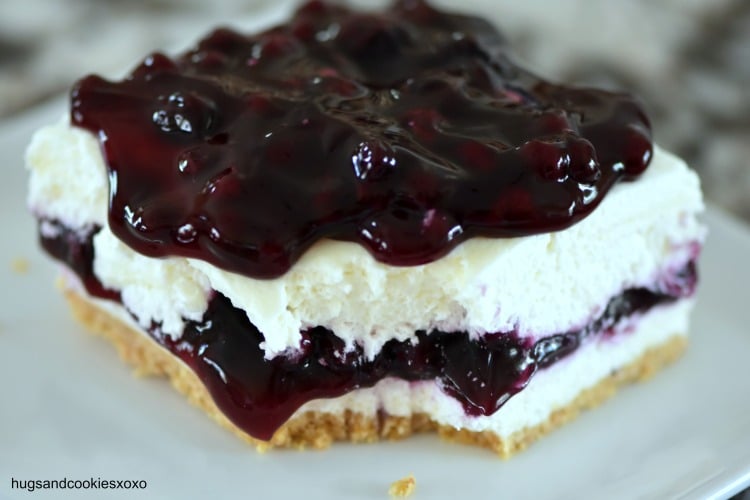 (Visited 929 times, 1 visits today)