Ronaldo's "challenge" is coming, and the world knows the recommendation of Al-Nassr FC Wall Cracking
Jimu Journalist Xu Ping
In the early morning of January 4, Beijing time, the unveiling ceremony of Ronaldo's joining Al-Nassr FC Victory was held in Saudi Arabia. Although it is still unknown what the arrival of Ronaldo will bring to this Saudi giants, at least for the moment, Ronaldo has let the world know about the Al-Nassr FC victory.
The bombardment of Manchester United before the World Cup made Ronaldo the most famous "laid-off youth" in the World Cup. His whereabouts are even more interesting. Although it was announced that Ronaldo would join Al-Nassr FC Victory, Ronaldo's agent denied it.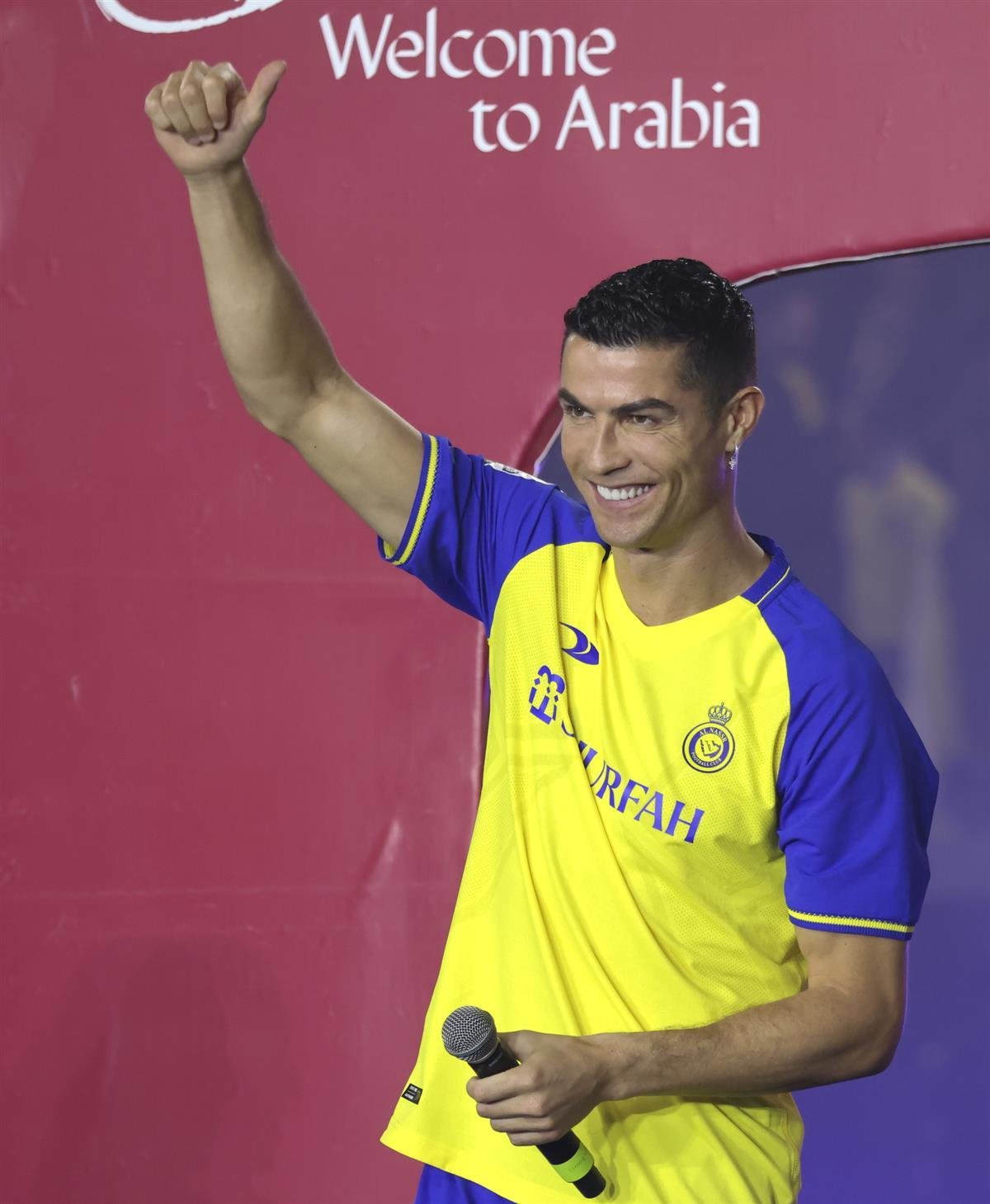 Open Phoenix News to view more HD pictures
Luo (picture source: Xinhua News Agency)
According to Ronaldo, he has other options besides the Al-Nassr FC victory, but Ronaldo is still "married" to the Saudi League. Some fans joked that Ronaldo chose "more money" instead of Al-Nassr FC, because Ronaldo signed a contract with Al-Nassr FC until 2025, and with advertising sponsorship, the annual revenue will reach 200 million euros.
Of course, Cristiano Ronaldo will not admit that he came for this high salary that is hard to refuse. At the ceremony, Cristiano Ronaldo said that he came to meet new challenges, because "my work in Europe has been completed and I have won everything."
Al-Nassr FC, founded in 1955, claims to be the second successful club in the history of the Saudi League. The team has won the domestic league championship for 9 times, only second to the Riyadh Crescent, which won the championship for 18 times. However, in recent seasons, the team's record was poor. In the worst season of 2020-2021, the team only won the sixth place, which also made them unable to win the championship.
Here comes Ronaldo, can we make the Al-Nassr FC more powerful? You must not underestimate the foreign aid configuration of this Saudi giants team: Colombian goalkeeper Ospina, Brazilian defender Gustavo, Spanish center defender Gonzalez, Cameroon center Abubakar, and Brazilian striker Taliska who played for Guangzhou Evergrande.
However, Ronaldo's position must be guaranteed, and he should also be able to occupy a place on the court. For the Al-Nassr FC, Ronaldo is the absolute guarantee of the box office. Before Ronaldo's official announcement, Al-Nassr FC had only 860000 fans. After Ronaldo's official announcement, the number of fans of the club had soared to 5.29 million. It is also reported that in the past few days, Al-Nassr FC has sold about 250000 Ronaldo jerseys, which is expected to bring about 28 million euros of income to the club.
Next, no one knows what Ronaldo will bring, but you may want to know the answer. All this is because of Ronaldo.
(Source: Jimu News)
(Visited 2 times, 1 visits today)