Whether Ronaldo will implement the ban at his new club is uncertain, but he has the opportunity to talk to Messi in the middle of this month
Ronaldo has completed his debut and first training in his new owner, Al-Nassr FC. The outside world is also concerned about when the superstar who won a new contract at a sky high annual salary can make his debut in Al-Nassr FC Victory.
According to the latest disclosure of the Daily Mail, Ronaldo has been suspended for two games and fined 50000 pounds due to the incident that he fell a small Everton fan in the Premier League. However, Ronaldo has left the Premier League before the suspension has been implemented. According to the relevant regulations of FIFA, this punishment decision will not be abandoned because of Ronaldo's "job hopping".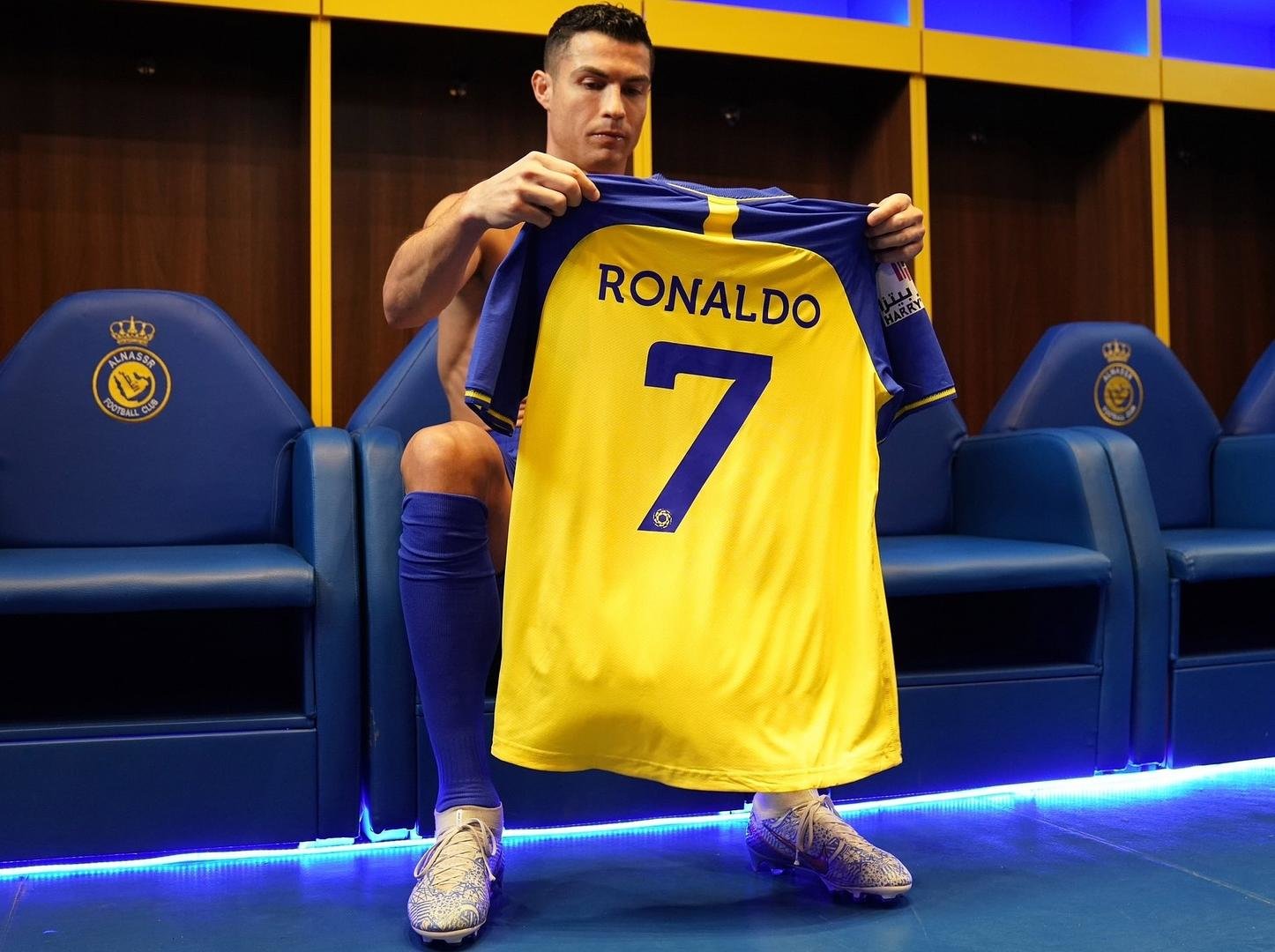 Open Phoenix News to view more HD pictures
Ronaldo shows Al-Nassr FC No. 7 jersey in the locker room
Ronaldo's punishment was made during the World Cup. The Football Association officially announced that Ronaldo had been suspended for two games and fined 50000 pounds for dropping his cell phone after the game against Everton last season. However, Ronaldo has terminated his contract with Manchester United during the World Cup and recently made the decision to join Al-Nassr FC Victory. However, in accordance with Article 12.1 of the FIFA Player Status and Transfer Regulations——"Any disciplinary sanction imposed by a former association on a player for up to four games or three months, which has not been (fully) implemented at the time of transfer, will continue to be implemented by the new association registered with the player, and will be implemented in domestic competitions."
If according to this regulation, Ronaldo will be suspended for two games in the Saudi league. This also means that in the two leagues of Al-Nassr FC vs. Altai at home on January 5 and Riyadh Youth away on January 14, local time, Ronaldo may not be able to play.
However, on the morning of January 5, Beijing time, Saudi media Elaosboa reported that,Al-Nassr FC has received the international transfer permit from Ronaldo, and there is no relevant suspension punishment。 So it is still unclear whether Ronaldo will be suspended in the Saudi League. If the suspension is not enforced, Ronaldo can participate in the league match between Al-Nassr FC and Altai at 23:00 tonight, Beijing time at the earliest. So we can know the final situation through the match list of Al-Nassr FC victory tonight.
It is worth noting that Al-Nassr FC arranged a warm-up match with Paris Saint Germain on January 18 local time. If Ronaldo is still suspended, this match may be his first show in Al-Nassr FC Victory. And Messi has returned to Paris after the World Cup. If he can also make an appearance in this warm-up match,Cristiano Ronaldo and Lionel Messi will talk again, which will undoubtedly make this game full of highlights!
This may also be the last conversation between Cristiano Ronaldo and Messi in their careers! After all, both of them are "old", especially Ronaldo has gone to Asia, far away from the mainstream league. According to the data of OPTA, the two superstars, who were once known as "peerless double pride", had played 36 times, and Messi had the advantage of 16 wins, 9 draws and 11 defeats. In the 36 matches, Messi scored 22 goals and 12 assists, and Cristiano scored 21 goals and 1 assist. The last time the two met was on December 8, 2020, when the Champions League match was held in an empty court due to the epidemic. As a result, Cristiano Romei scored twice, helping Juve beat Barcelona 3-0 away, thus securing the first place in the Champions League group match.
Red Star Journalist Jiang Shan
Edit Ou Peng
(Visited 1 times, 1 visits today)