Official announcement! C. Luo's debut was postponed, and the Al-Nassr FC match was postponed: after the rain, the venue electrical failure was also OK?
The match between Al-Nassr FC and Altai in the Saudi League, originally scheduled to be held at 23:00 p.m. on January 5, was officially postponed, according to the official statement of Al-Nassr FC:"Due to the electrical failure of the venue after the rain, Al-Nassr FC has received the decision to postpone the match with Altai. The match will be held tomorrow Friday."
That is to say, this game, which was probably the first show of Ronaldo, could only be postponed because of the electrical failure of the venue after the rain. Later, there was a targeted media report that said the maintenance time would be one day, and the competition time would be directly postponed by 24 hours, and it would be held tomorrow evening (Beijing time) at 23:00 on January 6.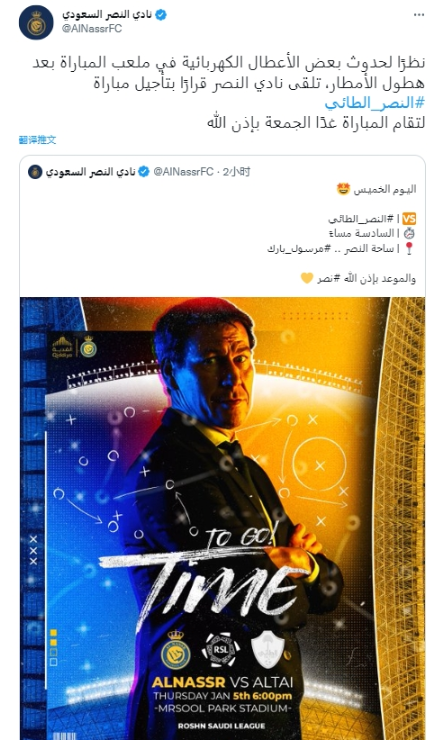 The Al-Nassr FC vs Altai game attracted high attention. According to previous media reports, the Al-Nassr FC has won the FIFA pass, which proves that Ronaldo does not need to execute the FA's two match ban ticket, so Ronaldo can play directly. Cristiano Ronaldo himself also said that he was in good physical condition and hoped to participate in the game as soon as possible. He had a strong desire to fight, so this home game against Altay was considered as Cristiano Ronaldo's debut, and he was very likely to welcome the first game on behalf of his new club.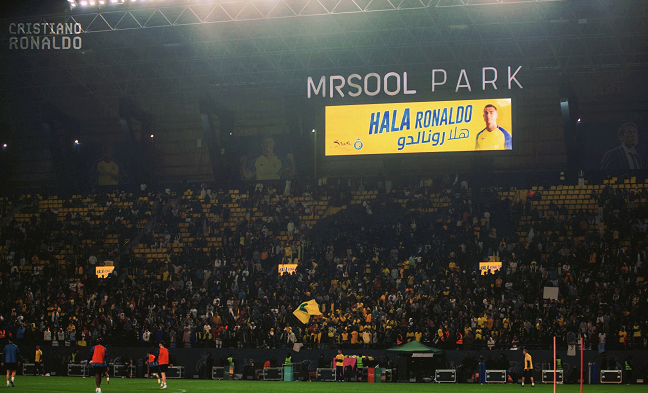 As a result, the match against Altay was postponed due to the electrical failure of the venue after the rain. It is rare to know that the domestic top leagues were postponed in this way. It is really a pity that the five leagues rarely affected the match due to the stadium problems.
However, this is also the time for Ronaldo to prepare more. He will be more likely to play in tomorrow's game. If he can play, expect Ronaldo's performance.
(Visited 1 times, 1 visits today)