In just 2 days, Messi 2 won the grand prize! Competing against Mbape, he was elected the best in the world, and Ronaldo was excluded from the list
On January 6, according to the official news of the French media L'Equipe, Messi was named the king of the world's annual champion, and Mbape was only the king of the French annual champion. In addition, on January 4, the International Federation of Football History and Statistics announced the results of the "World's Best Player in 2022". Messi won the awards in a short period of two days without any controversy. Among them, Ronaldo could not be ranked in the above two lists, which was very embarrassing.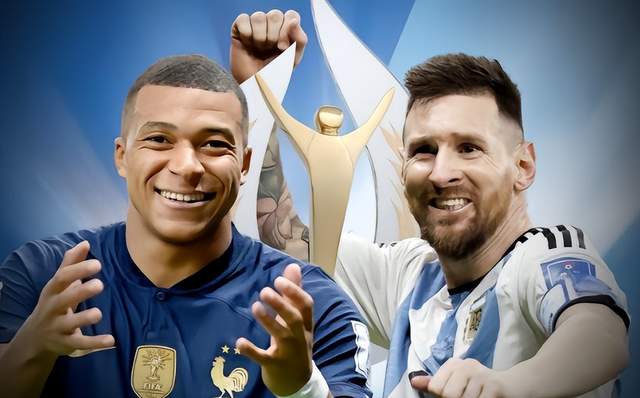 The activity of the King of the World Annual Champion and the King of the French Annual Champion was voted by the reporters of L'Equipe for the recognition of the World's Best Athlete and France's Best Athlete of the Year. Each reporter can choose five athletes. The first one gets 6 points, the second one gets 4 points, the third one gets 3 points, the fourth one gets 2 points, and the fifth one gets 1 point. Messi finally gets 808 points, ranking first, and the second one is Mbape, getting 381 points, Tennis player Nadal finished third with 285 points.
According to statistics, this is the first time since 2011 that a football player has won this award. Coincidentally, Messi was also elected last time.
Two days ago, IFFHS (International Federation of Football History and Statistics) announced the results of the "World's Best Player in 2022". Messi got 275 points, and was elected by Mbape, Benzema, Modric and Harland. In addition, the scores from the second to the fifth places were less than one third of Messi's, which was enough to show that Messi won the award by absolute advantage.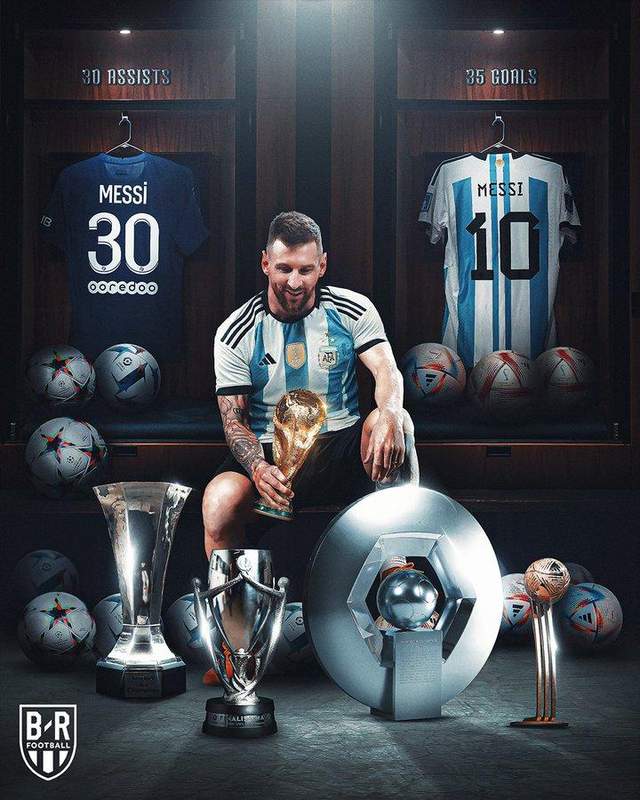 In 2022, Messi won the World Cup, Euro American Cup, French League One and French Super Cup, scored 35 goals and assisted 30 times, and won the World Cup Golden Ball Award, which is a perfect year. Now in 2023, Messi will be the number one winner of the Golden Globe Award, and the eighth Golden Globe Award is on the way.
Now Messi has returned to the Paris Club and participated in the training. The club organized a simple welcoming ceremony at the training base. The players, coaches and staff lined up to welcome the return of the Argentine superstar and applauded Messi.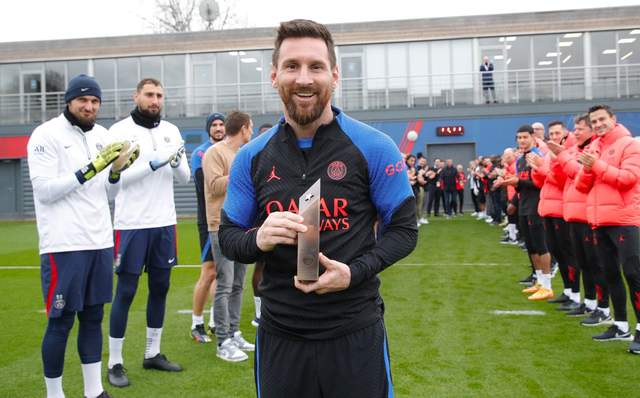 In addition, coach Gartier revealed that Messi did not ask for a World Cup celebration in Paris. After all, Paris is a French club, and France lost to Argentina in the World Cup final.
In the early morning of tomorrow, Paris will play in the French Cup. Messi is sure that he will not go away with the team. The first battle of the New Year will be on January 11, Paris Saint Germain vs Anger's French League One.
(Visited 1 times, 1 visits today)