Arrived in Cairo, Saudi Arabia in the early morning of January 4 (Beijing time) and officially appeared at the new owner
Beijing News Sports | Reporter Zhao Xiaosong
Saudi fans are finally waiting for Ronaldo! In the early morning of January 3, Beijing time, Portuguese star Ronaldo arrived in Riyadh, Saudi capital, by private plane. According to the arrangement, he will attend the welcoming ceremony for joining the Al-Nassr FC team in the early morning of January 4, Beijing time, and complete his first official appearance in the new club.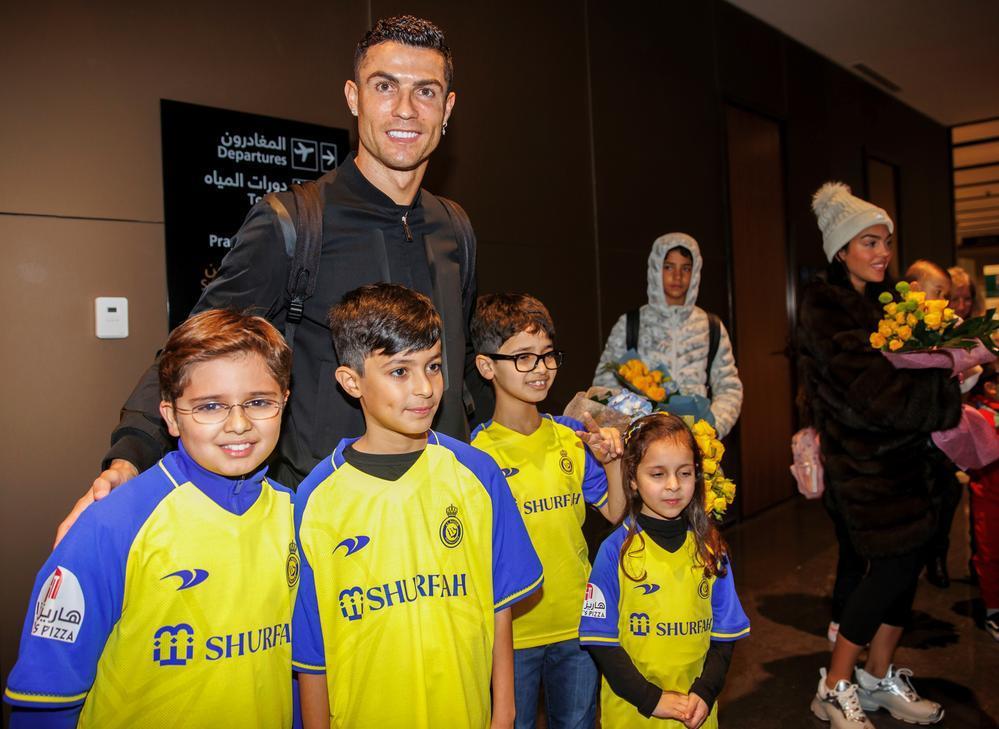 Ronaldo took a group photo with the fans who greeted him at Riyadh Airport. Source: Xinhua News Agency
"Ladies and gentlemen, 'Goat (implying the best in history)' Ronaldo has come here!" Al-Nassr FC Club said on the official social media. The accompanying picture is a picture of Ronaldo sitting in the car, rolling down the window and saying hello to the fans. After that, Victory Club continued to "broadcast" the arrival of Ronaldo, released a photo of Portuguese football star and girlfriend Georgina receiving flowers from small fans, and wrote: "After conquering Europe, the new task of idol superstars is to conquer Asia!"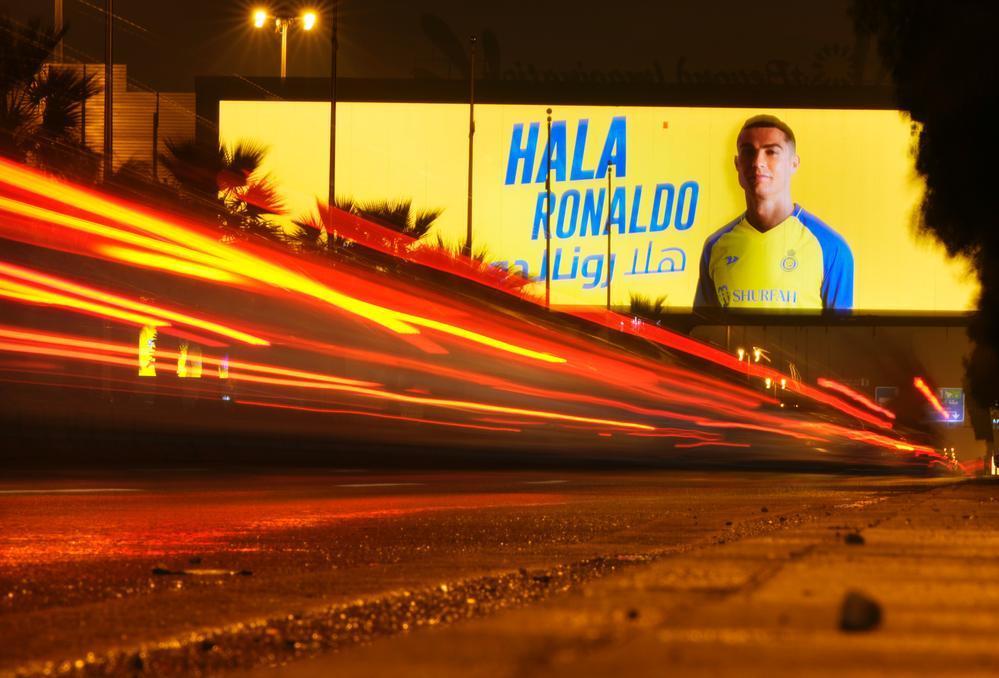 On the Riyadh Road, a huge billboard was erected to welcome Luo. Source: Xinhua News Agency
According to the arrangement, Cristiano Ronaldo will have his second physical examination at Al-Nassr FC Club on January 3. At 0:00 on January 4, Beijing time, he will go to the Saudi King's University Stadium, the home of the victory team, to participate in the welcoming ceremony. According to foreign media reports, it is estimated that 30000 fans will go to the scene, and Ronaldo will give a short speech at the unveiling ceremony to greet the fans of the Victory Team. It is also understood that all the income from the welcome ceremony will be donated to charity.
(Visited 1 times, 1 visits today)