Ronaldo arrives in Riyadh, Saudi Arabia, and will give a short speech in front of 30000 spectators! Uncover the secret in depth
At 4:00 a.m. on January 3, Ronaldo flew to Riyadh, Saudi Arabia. He was about to receive the second part of the medical examination and officially appeared at the Al-Nassr FC Club at 0:00 on January 4, Beijing time.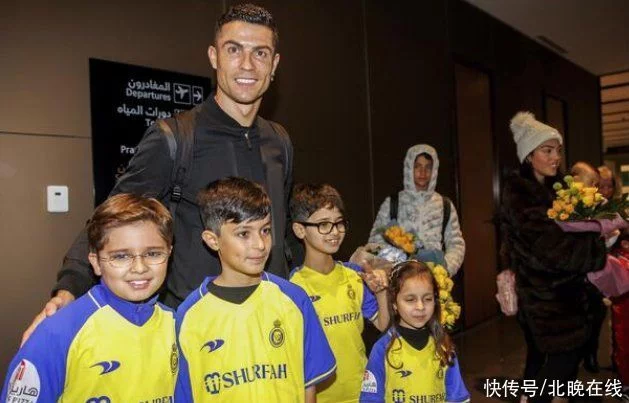 Information Map Xinhua News Agency
On the last day of 2022, Al-Nassr FC officially announced the signing of Ronaldo, who will continue to wear No. 7 jersey until 2025.
Before the private plane took off, Ronaldo specially released a video on social media and said to the fans: "Hello everyone, see you later!" At 4 a.m. Beijing time, Ronaldo arrived in Riyadh accompanied by his family and officially started his Saudi tour.
At 0am on the 4th, Al-Nassr FC will hold a welcoming ceremony for Ronaldo at Prince Fahd Stadium. According to Saudi media, the welcoming ceremony was similar to the way the Bernabeu Stadium was arranged when Ronaldo joined Real Madrid in 2009.
At that time, he will give a short speech in front of 30000 audiences. Many famous guests of the Al-Nassr FC Team will also participate in the ceremony, which will last about 2 hours.
However, tickets for Ronaldo's debut ceremony are hard to find – according to Saudi reporters, on the official website of Al-Nassr FC, more than 140000 fans are queuing up to buy tickets for Ronaldo's debut ceremony.
In the past few days, Al-Nassr FC has sold nearly 250000 Ronaldo jerseys, which are expected to bring 112 million Saudi Riyals (about 28 million euros) to Al-Nassr FC.
(Former title:Ronaldo arrived in Riyadh, Saudi Arabia, and he has brought 28 million euros to his new owner)
Source:Surging news
Process editor: TF065
(Visited 1 times, 1 visits today)