Not willing to serve the old! Ronaldo, 37, refused to quit Portugal and wanted to play until Euro 2024
On December 13, it was reported that Ronaldo had returned home with his family after following Portugal to the last eight of the Qatar World Cup. However, according to the Portuguese media Morning Post, Ronaldo does not intend to retire from Portugal. His goal is to participate in the 2024 European Cup with the team, when he will be 39 years old!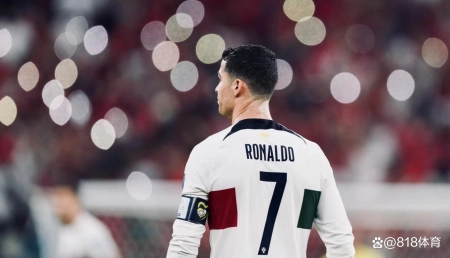 In the Qatar World Cup, Ronaldo led Portugal to the last eight, which was the second best result of his five World Cups, second only to the fourth place in the 2006 World Cup. Cristiano Ronaldo scored one goal in five appearances. Cristiano Ronaldo has participated in five World Cups in total, scoring for five consecutive times, the first person in history. His overall data in the World Cup is 8 goals and 2 assists in 22 games, but he failed to score in the knockout phase. In this World Cup, Ronaldo played for Portugal for the 196th time and became the player with the most appearances of the men's national team in the world.
After the Portuguese team was defeated 1-0 by Morocco, the African black horse, in the quarter final, Ronaldo shed tears on the battlefield and left the court quickly. On the way back to the dressing room, he cried loudly. The scene was amazing.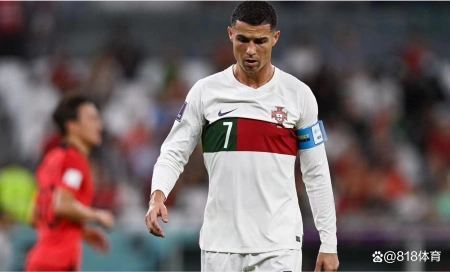 On December 13, according to the Portuguese daily Morning Post, which has the largest circulation in Portugal, Cristiano Ronaldo did not intend to quit the national team. He also hoped to play in the 2024 European Cup.
The 37 year old Cristiano Ronaldo believes that he has much to contribute to the Portuguese national team. His plan includes playing for the Portuguese team until the 2024 European Cup, although he will be 39 years old by then.
In addition, the fate of Portugal coach Santos is still unknown. According to the contract, he still has two years to expire, but the Portuguese Football Association wants him to leave. The two sides are discussing the termination of the contract, which is one of the factors that Ronaldo considers for the future.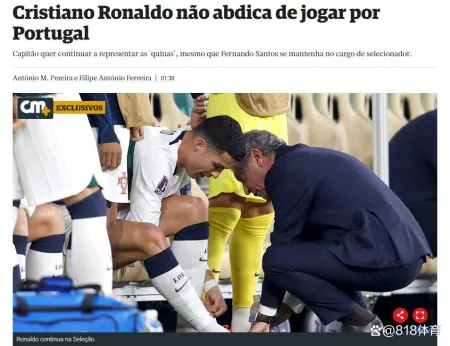 In response, netizens expressed that, "All the young Portuguese players should be tight when they hear about it." "Why not play a World Cup as a substitute when they are 41?" "They can also participate in the World Cup" "Maybe they can't help it" "It's time to give up" "The character of being strong in life is one of the reasons for his success. If you don't know how to appreciate it, please don't slander" "One James and one Ronaldo are addicted to engineering?" "It would be disrespectful to play again. It is not impossible to play again, as long as your competitive level is good, but please stop respecting your family. If the past merit book can play, then Pele can play in the World Cup?" "Times have changed. No matter how strong a star is, he will grow old. Times have not changed, because every era has such stories repeated." "Since Pepe, 39, can score in the World Cup, why can't Ronaldo, 39, score in the European Cup? I think Ronaldo can play as a defender to take over from Pepe." "Ronaldo: I will come back!"
(Visited 1 times, 1 visits today)