Yang Hou spent more than 2700 days with her boyfriend in an isolated hotel for 9 days! "12900 yuan for 7 days and 6 nights", some hotels have launched isolation packages; Use of self paid centralized isolation sites in many places for the whole process of dry goods
Former title: After Yang, she spent more than 2700 days with her boyfriend in an isolated hotel! "12900 yuan for 7 days and 6 nights", some hotels have launched isolation packages; Use centralized isolation sites at one's own expense in many places
Edited by: Duan Lian, Gai Yuanyuan
"Infected with COVID-19, but living alone at home without care?" "Yang, but don't want to infect your family?"
Recently, many positive infected people who do not have the conditions for home isolation hope to spend the infection period in centralized isolation places. To this end, many places have successively opened up centralized isolation sites dedicated to the treatment of positive infections, and some isolation points are also equipped with professional medical personnel and living service facilities.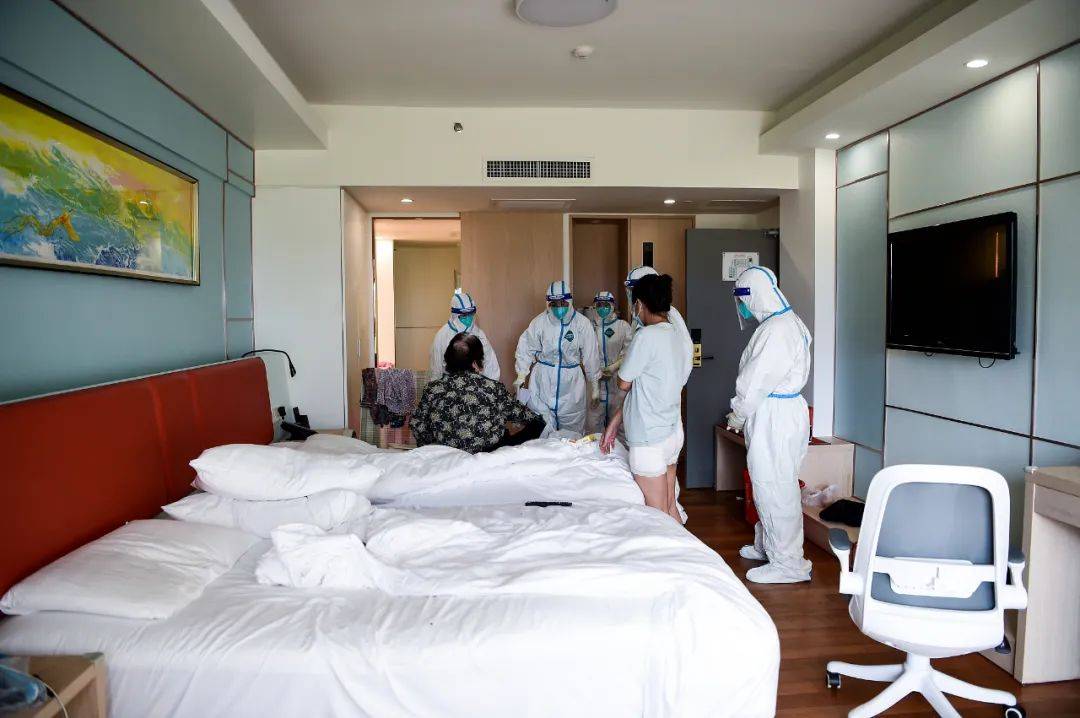 Photo source: Visual China
She stayed in a hotel with her boyfriend for nine days
It cost more than 2700
According to the Beijing Youth Daily, in order not to affect their families, recently, many positive people have chosen to live in hotels for self isolation.
Ms. Qiu lives in Shanghai. On the evening of December 17, she found that she had symptoms suspected of COVID-19. Because she was afraid of infecting her 3-year-old child, she chose to stay in the nearest hotel.
Ms. Qiu said that the hotel is full these days, and the price has increased significantly,When I first checked in, it was 350 yuan a day excluding three meals. Now it is 408 yuan a day。 Ms. Qiu will order takeout every day and put it in the lobby on the first floor. Ms. Qiu said that she would wear the N95 mask when she went downstairs to pick up the meal.
Ms. Su, who lives in Shanghai, was diagnosed in Hangzhou. She was afraid that she would infect her family when she returned to Shanghai, so she decided to stay in the hotel for self isolation. During stay in the hotel,The hotel delivers takeout to the room through robots。 It was not until nucleic acid turned negative that Ms. Su returned to Shanghai.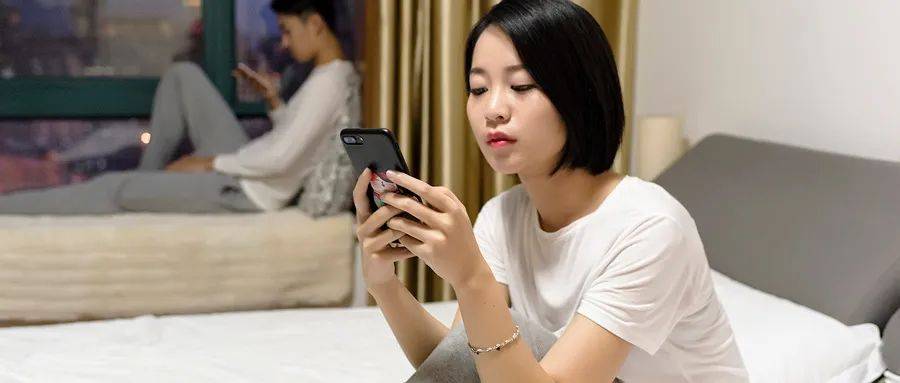 Photo source: Photographic network_ 500718904 (picture text irrelevant)
According to Southern Metropolis Daily, when Guangzhou netizen "Cotton Candy" decided to stay in an isolated hotel, her family was worried.
"When I was going home on December 12, I heard the news that my mother was antigen positive. Because I lived with my mother, I obviously had symptoms such as throat itching that day, and I felt that I had a high probability of being infected. At that time, I was outside and far away from home. I thought that if I was really infected, it would increase the risk of others on the way, so I chose to stay in a nearby hotel and observe my own situation before deciding." She told reporters in Nandu.
As a result, "marshmallow" began to have a fever that night, "37.9 ℃ rose to 38.2 ℃", and experienced the pain "running through the whole body". After the boyfriend heard about it, he bought all kinds of medicines in an emergency and came to the hotel to stay with him the next morning. The girl's family was relieved.
From self observation, to positive test, and then to negative recovery,"Cotton Candy" and her boyfriend stayed in the hotel for 9 days, and all expenses totaled 2758.73 yuan。 She told a reporter in Nandu, "I didn't go to work these days, so I didn't get paid. I spent more than half a month's salary as a quarantine fee, which is very stressful for me, who just graduated two years ago and didn't have any savings. But I have experienced (the course of disease) myself, so I know that COVID-19 is really not 'like the common cold', and I sincerely hope that there can be fewer infected people."
Xiao Xiao, a post-90s girl, applied for a bed at the "Health Home" in Qianhuili, Xihu District, Hangzhou, which is one of the positive isolation points provided by the local community.
On December 27, Xiao Xiao, who had lived in the isolation point for six days, told reporters in Nandu about her situation: she came from Anhui, had been "drifting in Hangzhou" for three years, had unstable work, and her family was not around. In the middle of December this year, she accidentally "recruited" COVID-19. Considering that she was left unattended when she had a fever, she applied to the community to live in the "Health Home" located in Ganhui.
"The cost of staying here is 180 yuan per day for room and 80 yuan for mealsI think the price is acceptable. At present, the surrounding hotels spend more than 300 yuan per day. " Xiao Xiao introduced that the rooms she stayed in had more than 40 square meters, and the facilities were relatively new, with independent bathrooms, shower rooms with warm air, and a balcony, where she could see sunshine every day. Of course, what she values most is not only the cost performance, but also the ability to be cared for and cared for.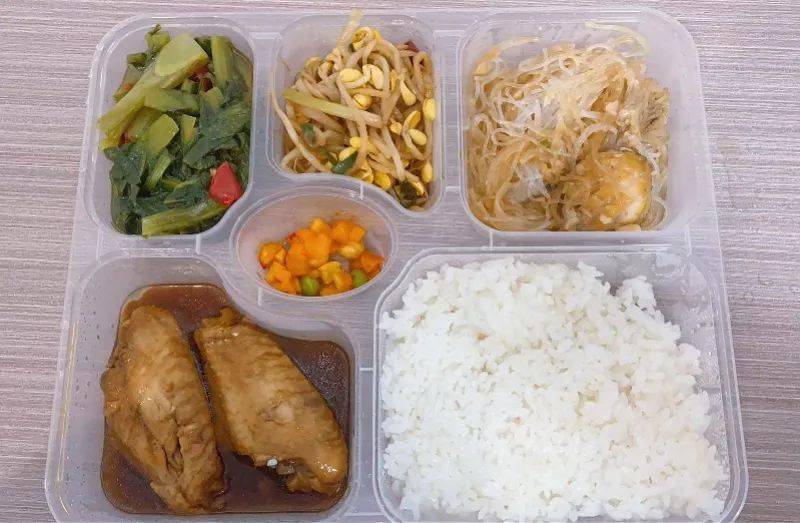 Xiao Xiao eats at the "Health Home" in Qianhui, West Lake District, Hangzhou. Photo source: Southern Metropolis Daily
"Three meals will be delivered to the door of the room on time every day, and medical staff will be stationed. Whenever there is any discomfort in life or body, just tell the medical staff, it will be solved in time. Living here, I feel relieved, steadfast and warm." Xiao Xiao said that she has basically recovered after staying for 6 days, and plans to leave after staying for another day.
Zheng Yigang, the person in charge of the "Health Home" in Qianhuili, told reporters in Nandu that this was originally a talent apartment. Previously, it was used as a centralized isolation point for positive patients. Recently, it was changed to a voluntary centralized isolation point, and the staff had sufficient experience. If the positive patients want to stay, they need to apply for an appointment in advance, and then do a good job of health protection, and come to check in by themselves. "At present, some positive patients who do not have isolation conditions at home will choose to come here. The rooms are not saturated, and there is a lot of space."
aboutIs it worth going to the hotel for isolation at your own expense"Cotton candy" believes that it is necessary to go to the hotel to observe in isolation if the situation is the same as his own"However, if you find symptoms at home and are afraid of affecting other families, you are not recommended to go to the hotel to isolate them。 Because we have lived together for a long time and have more or less contact with people outside every day, the risk of infection is known to exist. At this time, we go to the hotel for isolation, and the expenses incurred may be redundant. "
"12900 yuan for 7 days and 6 nights"
Some hotels offer isolation packages
"Restarted centralized isolation" is no longer a "free lunch". Recently, in combination with the latest development situation of the epidemic, many places have launched paid "isolation packages", but there is no small difference between packages.Similar to the isolation in the first half of 2022, there are mainly two types of paid isolation places, namely, qualified hotel isolation, and some centralized isolation points called "Health Home" and "Health Posthouse".
According to Rednet, on December 30, 2022, the COVID-19 Infectious Disease Prevention and Control Headquarters of Hunan Province issued a notice to the whole province to further improve the construction and management of the "Health Posthouse".
The notice requires that all cities and prefectures should select a number of hotels with good conditions, complete housing procedures and meeting the building safety standards and fire safety requirements as "health posts",In accordance with the principle of "informed, voluntary and self funded", mainly for asymptomatic or mild novel coronavirus nucleic acid positive infection, to provide voluntary isolation health services.
The notice specifies the specific services to be provided by the "Health Posthouse",The "Health Posthouse" can provide safe and reliable health catering services according to the application of the residents, and regularly organize the staff to carry out room, public area disinfection and cleaning and other services。 At the same time, all cities and states shouldDetermine the designated medical institution as the health service guarantee unit of the "Health Posthouse", and arrange medical personnel to be on dutyWe will provide comprehensive services such as health consultation, health monitoring, diet and medication advice, and psychological consultation, and provide emergency rescue facilities, equipment, and drugs to open the green channel for emergency rescue. The "Health Posthouse" can be used according to the needs and applications of the residents,Provide services such as assistance in purchasing appropriate amount of essential drugs, nucleic acid sampling for inspection or rapid antigen detection。
On December 21, Hangzhou held a press conference on epidemic prevention and control, announcing that it had reserved and built 75 "health homes" with a total of 16030 isolation houses, which were distributed in all districts, counties and cities. In addition, Donggang District, Rizhao City, Shandong Province, Kangbashi District, Ordos City, Inner Mongolia Autonomous Region, Xuhui District, Shanghai City and Jiangning District, Nanjing have all opened relevant places for centralized isolation.
According to the relevant documents issued in many places, the cost of such centralized isolation is mostly lower than the market price of local hotels. For example, it is publicized in Gulou District, Xuzhou City, Jiangsu Province that the charging standard for centralized isolation places for close contacts and positive infected people is 150 yuan/day; The standard fee for Kangbashi is 165 yuan/day/person, including 80 yuan of accommodation service fee (standard single room), 80 yuan of catering service fee (breakfast, lunch and dinner) and 5 yuan of lunch box fee; The accommodation fee for the "temporary residence for COVID-19 positive people" in the West Bank Binjiang Camp, No. 1800 Longwu Road, Xuhui District, Shanghai is 150 yuan per room per day, each room can accommodate 2-3 people, and the catering fee is 100 yuan per person per day, including breakfast, lunch and evening meals.
The other type of paid isolation is "hotel isolation". Most of these hotels offer 3-7 day isolation packages, which include meals in addition to accommodation, but the cost of the isolated hotel packages is different.
According to China Business News, the worry free isolation package for local isolated hotels in Anji is for 3, 5 and 7 nights,According to different hotels, the price ranges from 880 yuan for 3 nights (including breakfast delivery), 1699 yuan for 5 nights (including breakfast delivery), to 2369 yuan for 7 nights (including breakfast delivery)。
According to surging news reports, a hotel in Jinhua City has been temporarily transformed into a "self isolated hotel", which only receives infected people. At present,The price per night excluding three meals is 300 yuan, including three meals 400 yuan。 The hotel has prepared N95 masks, disposable gloves, and Chinese medicine soup that is delivered with meals. You can contact the housekeeper to distribute the collected items with a robot, and a special person will be assigned to regularly disinfection and sterilization and dispose of them every day.
According to Blue Whale Finance,Maoyue Hotel on the Bund also launched the "12900 yuan, 7 days, 6 nights" isolation packageDuring the stay, the hotel provides the service of delivering the takeout to the door of the guest room, and the guest can stay in the room for self isolation.
Edit|Source of section refining cap
Proofread|Lu Xiangyong
The daily economic news is integrated from Southern Metropolis Daily, Beijing Youth Daily, Red Net, Blue Whale Finance, Surging News, First Finance, www.ever.com, public information, etc
Daily Economic NewsGo back to Sohu to see more
Editor in charge:
(Visited 1 times, 1 visits today)