American politicians are worried: this is the "spiritual opium" fed by China
Former title: American politicians are worried: this is the "spiritual opium" fed by China
► Wen Observer Wang Zhang Jingjuan
"The reason why TikTok is called 'digital fentanyl' is that it is very addictive and destructive." Mike Gallagher, an American Republican politician who will be the chairman of the "China Special Committee" of the House of Representatives, was interviewed by the media recently and couldn't wait to put a big hat on TikTok.
According to CNN, Gallagher targeted TikTok, a video social networking platform created by China's "ByteDance" company, in the news interview program "Meet The Press" broadcast by NBC on Sunday. He claimed that the software was an "addictive drug" that the Chinese government fed to Americans, and the United States should "ban" it.
"We have seen disturbing data, which shows that the continuous use of this social media will have a toxic effect – especially for young men and women in the United States." Gallagher claims that TikTok is "highly addictive" and "highly destructive".
He also said that TikTok was a social application developed by China's "ByteDance" company, and "associated" it with the Chinese government, claiming that it was controlled by the Chinese government.
TikTok has been downloaded hundreds of millions of times in the United States. As the video software becomes more and more popular, Gallagher believes that it needs to be controlled.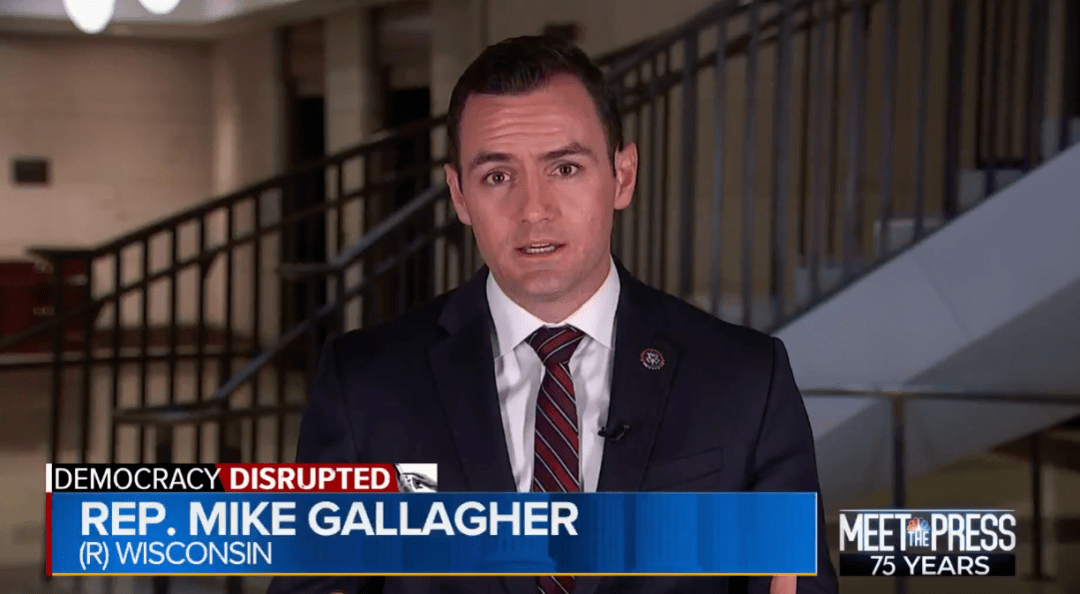 Video screenshot of Mike Gallagher, an American Republican politician who is about to become the chairman of the House of Representatives' "China Special Committee"
According to the report, critics claim that the Chinese government may force ByteDance to hand over data information related to American citizens. Some so-called security experts also incited to say that these data may become the so-called "intelligence", enabling China to influence Americans through the so-called "rumor mongering".
However, even if there is no evidence to prove the above allegations are true, the House of Representatives has banned the installation of this application on its electronic devices. The 1.7 trillion dollar federal spending bill signed by US President Biden last week also contains regulations prohibiting the installation of TikTok in electronic devices of the federal government. In addition, in recent weeks, dozens of state governments in the United States have introduced similar local laws.
TikTok has previously said that the US government's ban is "a political statement and will not help promote the US national security interests".
Since 2020, TikTok has been negotiating with the US government on a potential agreement, trying to find a solution to those "national security" concerns raised by US politicians, so that US users can continue to use the software. TikTok said that the potential agreements under review covered "key issues in corporate governance, content recommendation and audit, and data security and access". The company has also taken a number of measures to organizationally and technically separate U.S. user data from other TikTok businesses.
However, due to the slow progress of relevant negotiations, some politicians who are hostile to TikTok continue to promote the ban of this application on government electronic devices.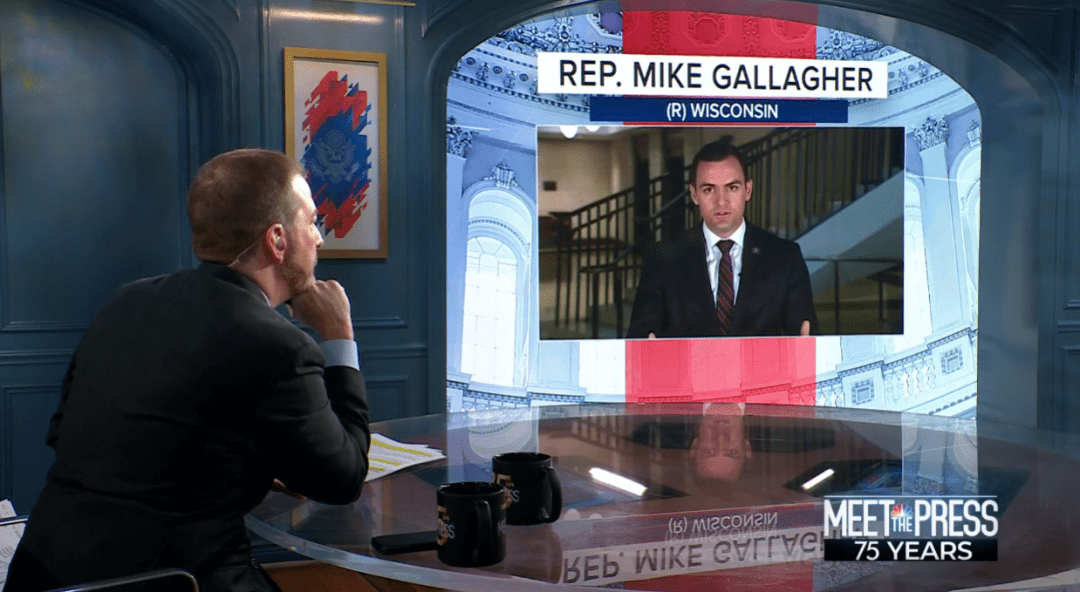 Gallagher told NBC that he supported the move and said the United States should "expand the ban nationwide".
He also said that he was "open" to selling TikTok to American companies, but that "details determine success", which should not be a party issue.
Two months ago, Christopher Wray, director of the Federal Bureau of Investigation (FBI), claimed that TikTok's operations in the United States had caused "national security concerns" and was evaluating whether the company could continue to operate in the United States.
In response to the above remarks, Chinese Foreign Ministry Spokesperson Mao Ning responded at a regular press conference on November 16, 2022 that it has become the usual practice of the United States to spread false information and use it as an excuse to suppress Chinese enterprises. China firmly opposes this. We hope that the US side will take a more responsible approach and earnestly respect and abide by fair, open and non discriminatory international rules.
Source | Observer NetworkGo back to Sohu to see more
Editor in charge:
(Visited 1 times, 1 visits today)