NBA Basketball Analysis, Charlotte Hornets VS Los Angeles Lakers
  NBA Monday 304
  08:00 Charlotte Hornets vs Los Angeles Lakers
The Hornets were amazing at the beginning of the season, and now they are close to the bottom of the eastern division. There are only more than 30 games before and after.This Hornets has many problems, such as insufficient star strength, low upper limit, insufficient scores of the team, and poor defensive quality.
After losing the game to the Nets on January 1, Hornets' main guard Rosier said that the team's defense problem was relatively big and could not stop any opponents' shooting. The integrity of the Hornets is really bad. Their offensive efficiency is directly the bottom of the league, and their defensive efficiency is also the 26th in the league.The biggest feature of this team is its slow pace. It is obviously a relatively young team, but it plays old-fashioned basketball to reduce the number of rounds and errors.
However, this kind of play did not make the Hornets' attack better, on the contrary, it exposed their short board of attack means. Hornets usually can't play big points, but it's not easy to get rid of the difference.In general, although the Hornets cannot win the ball, their index winning rate is not very low, and they can narrow the difference when they are not optimistic.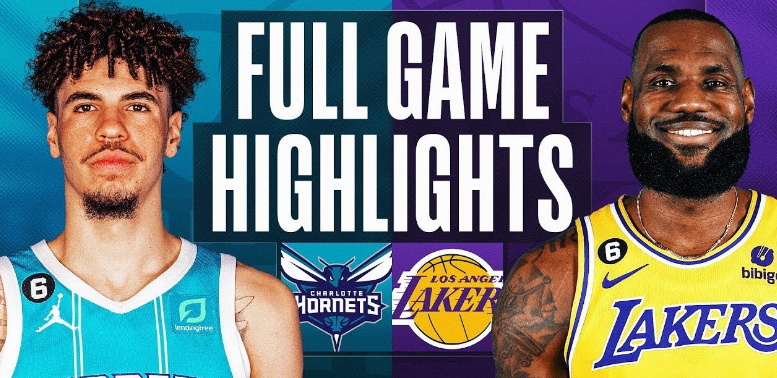 The Lakers are not very good at opening the gap. After losing Anthony Davis, they play a small team and are always beaten through the penalty area by their opponents. The Lakers have won only four of their last 10 games.In the face of the Hawks on December 31, although the Lakers won in the reverse direction, it was James' strong outburst on his birthday that made it possible to win with 47 points and a triple double. More often, the Lakers' small lineup was criticized, and even put out a five guard lineup, which was grabbed by the lone ranger.
After Davis was injured, the Lakers rebounding protection plummeted, and they had lost rebounds in many games. Thomas Bryant, the top starter, was not a reliable defensive player.This season, Westbrook's personal performance has also declined significantly, not even the top three scorers of the Lakers, who were ranked ahead by Lonnie Walker. Nowadays, the available players of the Lakers are not many. Their offensive and defensive efficiency is in the back row of the league, and their combat effectiveness is not trustworthy.
I referred to the data trend of external companies, and now it is expected that the Hornets will beat the Lakers by 1-2 points.From the pre match support rate, the support rate of the home team Charlotte Hornets remained at 50.02%, while the support rate of the visiting team Los Angeles Lakers was 49.98%. Although there is no obvious difference in the support rate between the two teams, the Hornets who fight at home are still the side supported by the outside world.
The Lakers may have a chance to win in the away game against the Hornets, but it is difficult to open the score.James' physical fitness is a big challenge for the Lakers, and this team basically has no chance to take advantage away from home. I will choose to support the Hornets to win
(Visited 6 times, 1 visits today)