"I originally wanted to sign Messi." Is it appropriate for Ronaldo's new manager to make such a joke? You can see it
All media original of Titan Sports Weekly
When Ronaldo joined Al-Nassr FC Victory, the Saudi club suddenly became one of the focuses of world football. And its coach Rudy Garcia has also returned to the public view from the "former famous coach" who is far away from the mainstream of Europe. A few days ago, some media found out what the French coach said in the press conference a few days ago, and found that he once joked about signing Ronaldo and said that his "number one target" was Messi.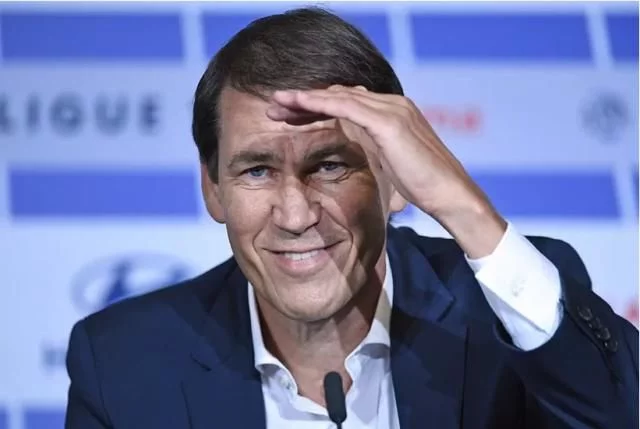 "I originally wanted to bring Messi here from Doha." At a press conference, Rudy Garcia replied to the reporter's questions with an imprudence and soon laughed himself. Obviously, this is a joke, but it may imply that "Messi is better". Will it plant the seeds of anger in Ronaldo's heart? It's hard to say, at least the Daily Mirror of the United Kingdom said that "Garcia may have offended the superstar and be in danger of becoming the target of Ronaldo's anger".
However, judging from his previous resume, the 58 year old Rudy Garcia does not lack the experience of getting along with the senior players. During his coaching in Serie A Rome (2013-2016), Italian striker Totti was at the end of his career. And the cooperation between the two can be said to have a good effect. Rome has won second place in Serie A for two consecutive seasons. As for Cristiano Ronaldo, Garcia said in an interview half a month ago: "Any coach will be happy to coach such a big star. And I always think that great players are the easiest to manage because they are very smart."
At that time, the Portuguese had just been rumored with the victory in Al-Nassr FC, and Garcia, who was interviewed by the Spanish newspaper AS, also disclosed that he had almost coached Ronaldo earlier, "In November 2021, I was very close to coaching Manchester United, but later they chose Lonick. But I did meet with Mertav and Fletcher (the football director and technical director of Manchester United) twice. I also very much wanted to go to Old Trafford. Who wouldn't want to coach Manchester United?"
However, as we all know, Lonnick's experience at Manchester United is not good, and his relationship with Ronaldo is also very poor. The Portuguese's previous public shelling, the "German Godfather" was also among the spray. So, should Rudy Garcia be more careful not to think that Ronaldo is just like Totti? Of course, Garcia has one advantage over Lonnick, whom Cristiano doesn't like, because he once led the team to defeat Cristiano in the European Cup in the 2019-20 season. As the coach of Lyon, he won Juventus. But then again, Ronaldo's most hated Tenghach also led Ajax to defeat the Portuguese led Juventus.
(Visited 1 times, 1 visits today)