The sports world keeps watching Liverpool lose. Ronaldo flies to Riyadh to make his debut at the welcoming ceremony tonight. Has he learned how to make his debut on January 20

The sports world keeps watching, and the daily sports news has long been known! This is the latest sports news I collected for you today.
Liverpool lost 3 – 1 to Brentford, ending four consecutive league wins
At 01:30 on January 3 (Beijing time), the first match of the 19th round of the Premier League was played. Liverpool visited the Brentford Community Court to challenge Brentford. The referee of this game was Atwell. In the first half, Nunez passed the goalkeeper at the start and was relieved by Benjamin Mi's goal line. Later, Konat inadvertently scored an own goal and two goals from Visa were scored with his head gavel. In the second half, Nunez scored an offside goal that was invalid. Arnold assisted Chamberlain's header to bring back the city, and Mbeumo broke the goal to lock the victory. In the end, Liverpool lost 1-3 away to Brentford, ending their fourth consecutive league win.
In the 18th minute, Mbeiumo opened the right corner, Konat accidentally blocked the ball into his goal, and Brentford was 1-0 ahead!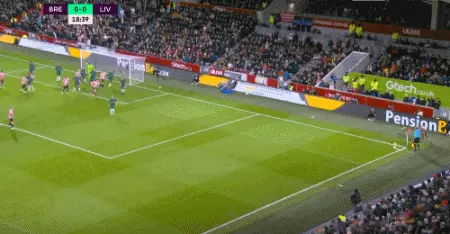 In the 41st minute, Matthias Jensen kept passing the ball from the right to the middle for guidance, Wizards hammered the goal, Alison fished the ball out of the goal, and Brentford 2-0 expanded the advantage!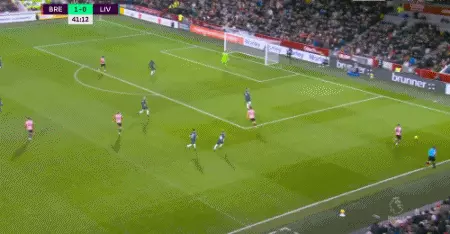 In the 49th minute, Fabinho's oblique pass shifted to the right, Arnold stopped the ball and opened the empty pass. Chamberlain snatched a header to break the goal, and Liverpool recovered 1-2!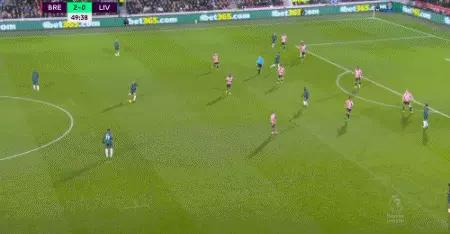 In the 83rd minute, Nabi Keita's midfield was broken, Nell's high ball sent a diagonal long pass, Konat fought to the ground, Mbeumo shot low and scored, Brentford won 3-1!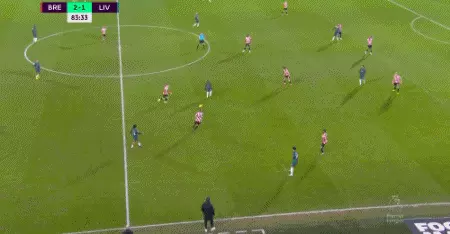 This season, Brentford won Manchester United, Manchester City and Liverpool, drew with Tottenham Hotspur and Chelsea, and only lost to Arsenal in the BIG6 game.
Luo has arrived in Riyadh, and will appear at the welcoming ceremony at 0:00 tomorrow morning
At 23:00 last night local time (4:00 this morning Beijing time), Ronaldo arrived in Riyadh from Madrid by private plane accompanied by his family, officially starting his Saudi tour. This afternoon local time, Ronaldo will receive a medical examination. At 19:00 this evening, that is, at 0:00 tomorrow, Beijing time, Al-Nassr FC will hold a welcome ceremony for Ronaldo at Prince Fahd Stadium. It is reported that this welcoming ceremony is similar to the way Ronaldo arranged the Bernabeu Stadium when he joined Real Madrid in 2009. At that time, he will give a short speech in front of 30000 spectators. Before determining the permanent residence, the president will temporarily stay in one of the most famous hotels in Riyadh. When will Ronaldo make his debut?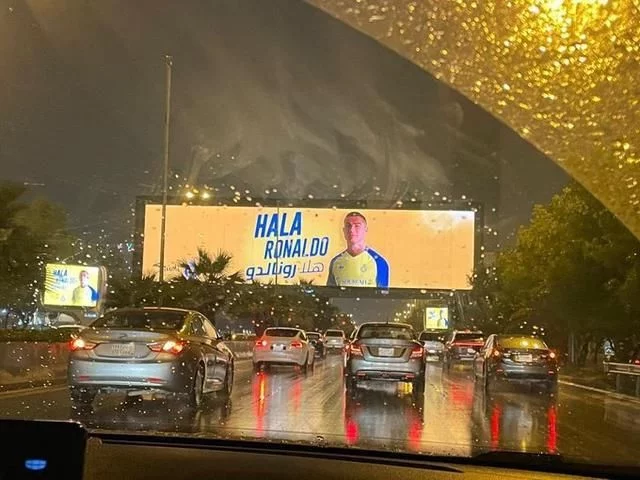 The local streets of Riyadh put out the advertising slogan of "Welcome C Luo"
C Ronaldo still has 2 matches suspended due to falling fans' mobile phones. The first show will be held until January 20
Al-Nassr FC officially announced that Cristiano Ronaldo had joined the team, but Cristiano Ronaldo's debut had to wait, because Cristiano Ronaldo had two previous suspensions due to falling fans' mobile phones.
11月23日,英足总官方消息,C罗因摔球迷手机,被罚款5万镑&禁赛2场。若C罗加盟其他球队,不论英格兰还是国外,禁赛处罚都有效。这也意味着C罗将缺席北京时间1月5日23点对阵阿尔泰、1月15日1点30对阵利雅得青年的两场联赛。
At 1:00 on January 20, Beijing time, Al-Nassr FC vs Dammam Yitifak, which may be the first show of the official competition when Ronaldo joins Al-Nassr FC Victory.
Rule interpretation ↓
According to the FIFA Regulations on Player Identity and Transfer: "Any disciplinary action imposed by the former association on a player for up to four games or up to three months, if not (fully) implemented at the time of transfer, shall be implemented by the new association registered by the player in order to implement the punishment at the domestic level. When issuing the ITC (International Transfer Agreement), the former association shall notify the new association through the TMS (FIFA Transfer Matching System) that such disciplinary action has not yet been implemented (Full) disciplinary action. "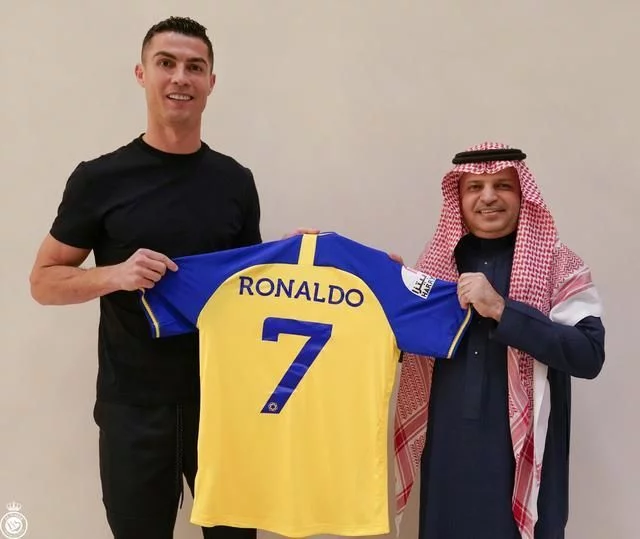 Beckenbauer: Unfortunately, I can't attend Bailey's funeral. My health doesn't allow me to fly long distances
German football emperor Beckenbauer said in an interview with Bild that he could not attend Bailey's funeral because of his physical condition.
Beckenbauer said: "I really want to go to Pele's funeral, but unfortunately, my physical condition does not allow me to take a long flight. I accompany my good friend to the end of the road in my heart. I have little contact with Pele recently, because we are all sick. But this friendship will accompany us all our lives, and we have always had good memories."
"Bailey always called me his white brother, just like my brother. Even in the face of strangers, Bailey always brings warmth to people."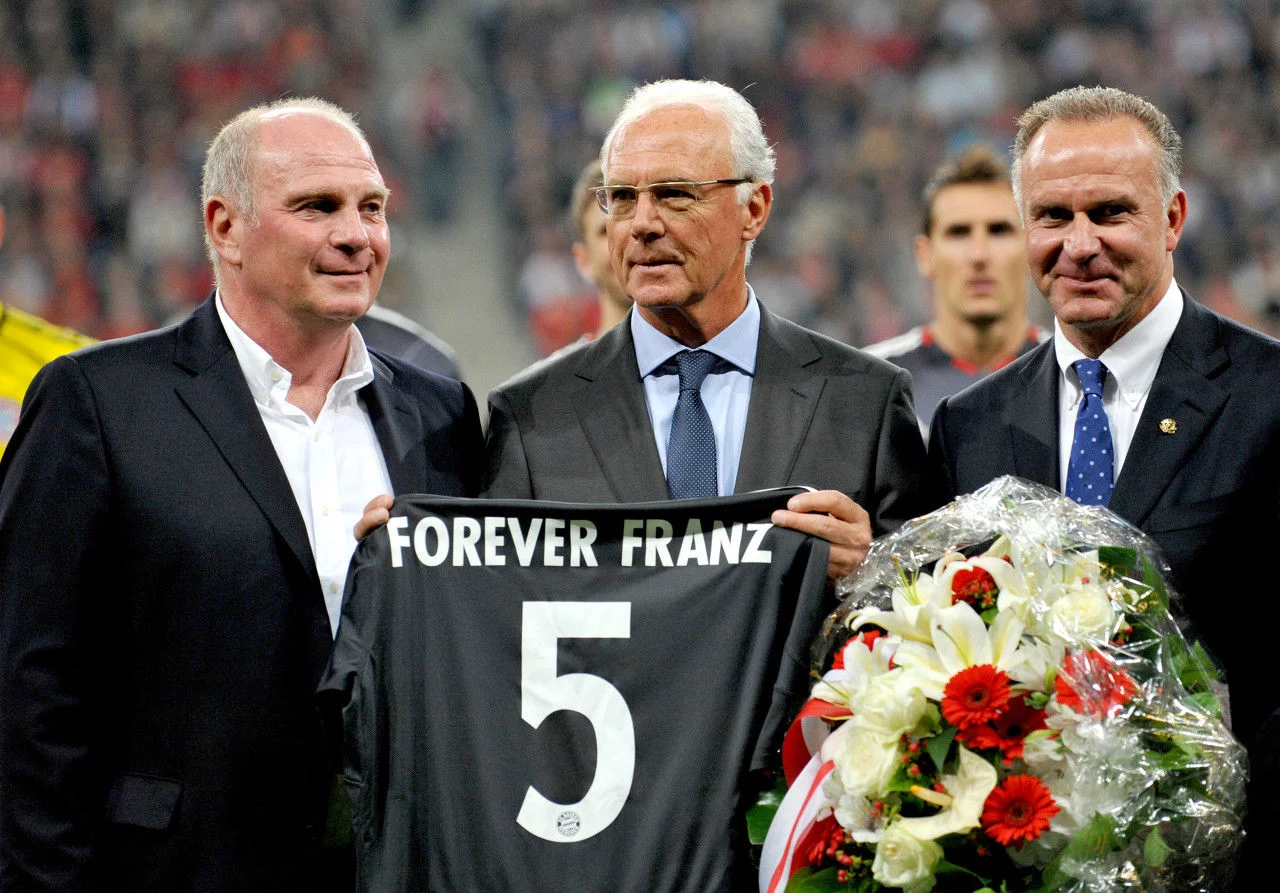 As many as 6 Warriors failed to win the first battle of the New Year, and Rawlings was recalled from the Development Alliance
On January 3, Beijing time, the NBA regular season continued. According to the schedule, the Warriors will play against the Hawks at home today. As many as six of the team cannot play due to injuries, Rollins is urgently recalled from the Development League.
The Warriors' injury report today is as follows:
Wiggins (sick, the 14th game in a row), Cumminga (sprained right foot), Wiseman (sprained left foot), Jamie Green (strained right calf), Igodala (health management), and Curry (injured shoulder) will be absent from today's game. Rawlings has made 11 appearances for the Warriors this season, averaging only 5.5 minutes per game. He can get 1.9 points, 0.9 rebounds and 0.5 assists, with a shooting percentage of only 31.6% and a three-point shooting percentage of 33.3%. As a second round show in 2022, Rollins, 20, did not get more chances to play in the Warriors, and was later sent to the Development League. Now the Warriors are suffering from extensive injuries. I hope he can seize the rare performance opportunity. This game will be the 19th home game of the Warriors this season. In the previous 18 games, the Warriors achieved the league's best result of 16 wins and 2 losses at home. In contrast, the league's worst result is only 3 wins and 16 losses at home. It is the strong contrast between home and away that leads to the Warriors' current performance is not ideal, ranking 9th in the west with only 19 wins and 18 losses. In the latest official strength list, the Warriors ranked 14th.
一句话新闻>>>
● Lose the first show! Djokovic was regretfully out of the game after being reversed, and the 2023 season suffered a black start.
● Reporter Di Mazio said that Chelsea would pay Benfica 127 million Euros to sign Argentine midfielder Enzo, which would also become the sixth most expensive transfer fee in football.
● On the evening of January 2, Liaoning played Jilin in the 21st round of CBA regular season. Guo Allen was absent from the game. Jilin led by 17 points at most, but then Liaoning chased the points and both sides entered overtime. With Ferg's hot touch, Liaoning team finally defeated Jilin team by 112-108.
●According to Guangdong media reporter Zhu Xiaolong, the Guangzhou team, who was demoted to the top flight this season, said that it would return to the top flight in the shortest time.
● Football News: Shanghai Shenhua's share reform plan has been approved, and Shenhua has entered a long history.
●The Nets may renew their contract with Michael Owen for two years this summer, but they will still avoid signing a long contract with him.
●Carragher: Liverpool need to invest 200 million pounds and sign three midfielders. There are many 30+players in the team.
●On the championship table, there is a team whose ranking has been greatly improved. This team is Middlesbrough. At present, Middlesbrough has ranked fifth, and new coach Carrick has made great contributions.
●Mi Ti: If Shike refuses to renew his contract, Inter Winter Window may sell him for 20 million Euros.
●The Spanish official announced that they had lodged a complaint with the Spanish Football Association. They were very dissatisfied with Levandovsky's suspension and participation in the Catalan derby.
● Football News: The Chinese Super League probably passed the debt clearance, and nearly half of the Chinese top teams are at risk of quitting.
● Lyon officially announced that it signed a contract with 33 year old Croatian central defender Lovlen, which will last until the summer of 2025.
● On January 2, Beijing time, in the United Cup Spain vs Australia game, Nadal was reversed by Deminall, who fought at home, 6-3, 1-6, 5-7. The new season began with two consecutive defeats.
赛事预告>>>
Today (1.3)
08:00 NBA regular season Lakers Hornets
08:00 NBA regular season Bulls Cavaliers
08:00 NBA regular season Raptors Walkers
08:00 Pelican in NBA regular season – 76
08:30 NBA regular season Spurs Nets
09:00 NBA regular season lone ranger – Rockets
09:00 NBA regular season Nuggets Timberwolves
11: 00 NBA regular season eagle warrior
11:00 NBA regular season Pistons Blazers
11: 30 NBA Regular Season Heat Clippers
15: 00 CBA Regular Race Qingdao Jiangsu
19: 00 National Badminton Championships – Mixed Team Final
19: 35 CBA regular season Shenzhen Guangsha
19: 35 CBA regular season Ningbo Shanghai
Tomorrow morning (1.4)
02:00 The Spanish in the 1/16 final of the King's Cup – Selta
02:00 King's Cup 1/16 Final CF – Valencia
02:00 Cartagena Villarreal in the 1/16 final of the King's Cup
03:45 Arsenal Newcastle in the 19th round of the Premier League
03:45 Everton Brighton in the 19th round of the Premier League
03:45 The 19th round of the Premier League Leicester City Fulham
04:00 Levante Getafe in the 1/16 final of the King's Cup
04:00 Cup of Kings 1/16 Final Hughda Elche
04:00 King's Cup 1/16 Final Sporting Gijon Ballekano
04:00 Casino Renault – Real Madrid, 1/16 final of the King's Cup
04:00 Manchester United – Bournemouth in the 19th round of the Premier League
06:50 Tennis Federation Cup Day7
Edit Bao Chengli
[Cooperation statement] The copyright and other intellectual property rights of this work belong to Red Star News, which cooperates with QQ Browser to disseminate.
(Visited 1 times, 1 visits today)